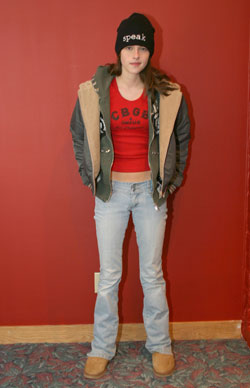 Kristen Stewart's been doing films for aaagges! It's only since Twilight that she's been thrown into the spotlight as one of the most popular teen actors in Hollywood.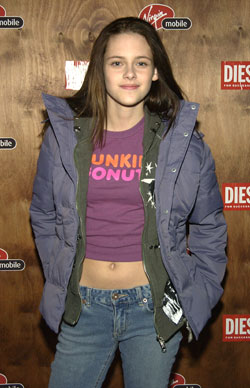 You can tell Kristen is pretty young here: a Dunkin Donuts t-shirt to an event?You have to admit its cute :P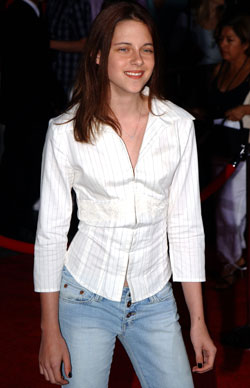 A white shirt and jeans, Kristen wouldn't be caught dead in this on the red carpet now!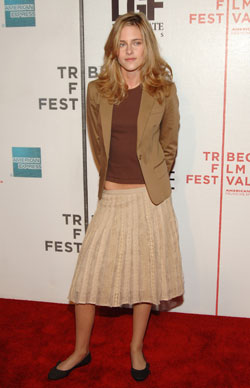 Kristen trying to look grown up and mature, adorable!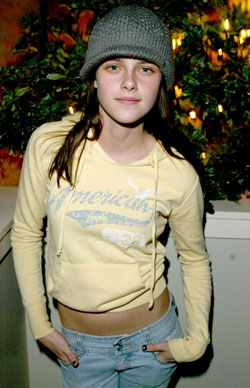 Kristen is just starting to develop her own sense of style here. A cool hat and casual jumper give her a street-style look. As for the midriff though,so '90's! Luckily it was the '90's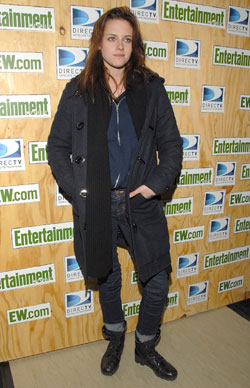 Kristen's starting to get older here but she still couldn't give a toss about style and fashion.
She's blonde and she's starting to explore her feminine side ..she looks good!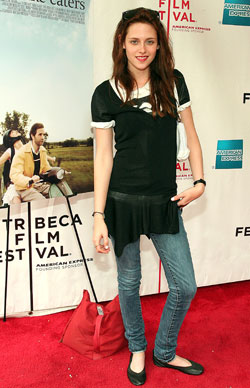 Kristen continues having fun with a touch of girliness, and she looks really cute!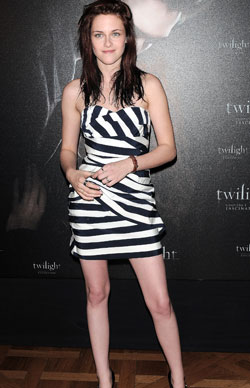 K-Stew doesn't look 100% comfortable in this tight fitting bandage dress, but she sure does look great.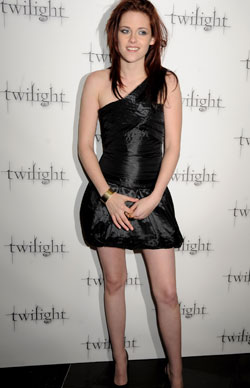 Twilight premiere after Twilight premiere meant Kristen needed glamorous outfit after glamorous outfit! Again, she still isn't owning the look but what a great dress.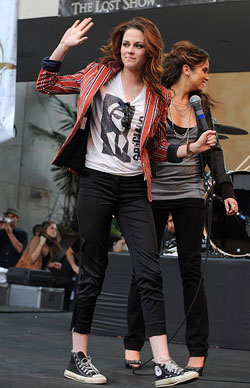 This punk-edge outfit shows Kristen is starting to incorporate some of her own person style into what she wears.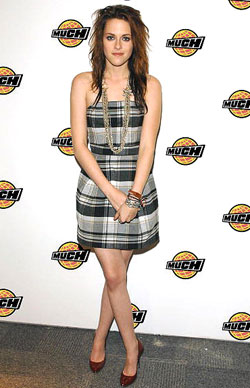 Again, rather than do the whole Hollywood glamazon thing, Kristen dons a a quirky tartan frock.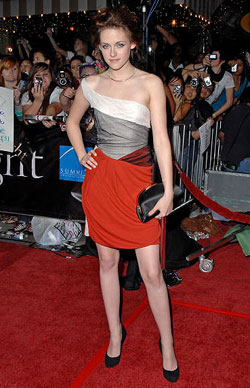 On yet another Twilight red carpet, Kristen chooses a more feminine, yet still slightly alternative dress.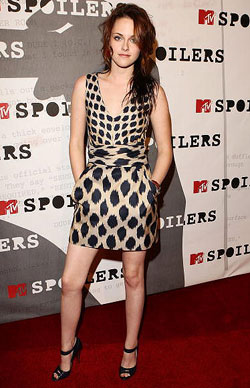 Good work, Kristen! The perfect mix between Hollywood glam and your own alernative style.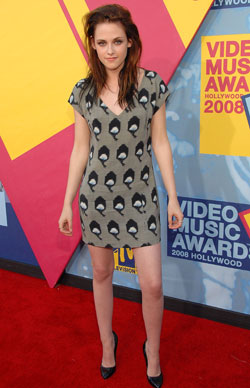 K-Stew looking young, fresh and cool at the MTV awards red carpet!